The second life of your bottles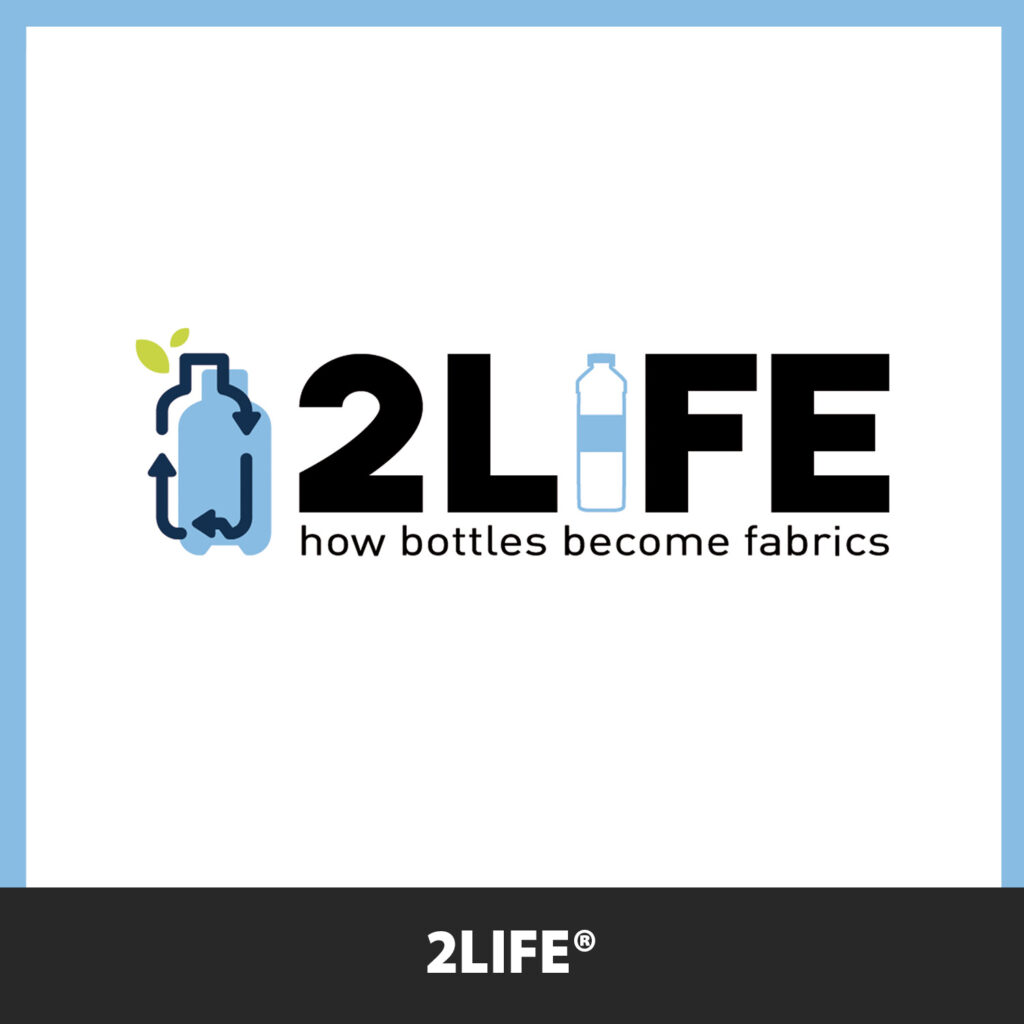 2Life® is an rPET yarn made exclusively from post-consumer recycled bottles. Making 1kg of 2Life yarn allows the recycling of 27 bottles.

This entire process is carried out in Western Europe, which makes it possible to work in a short circuit and thus considerably reduce the carbon impact of our yarns.
Socially and environmentally responsible, woven and knitted fabrics made of 2Life® are also aesthetic and have many inherent properties.
IT IS NATURAL TO WEAR YOUR WORK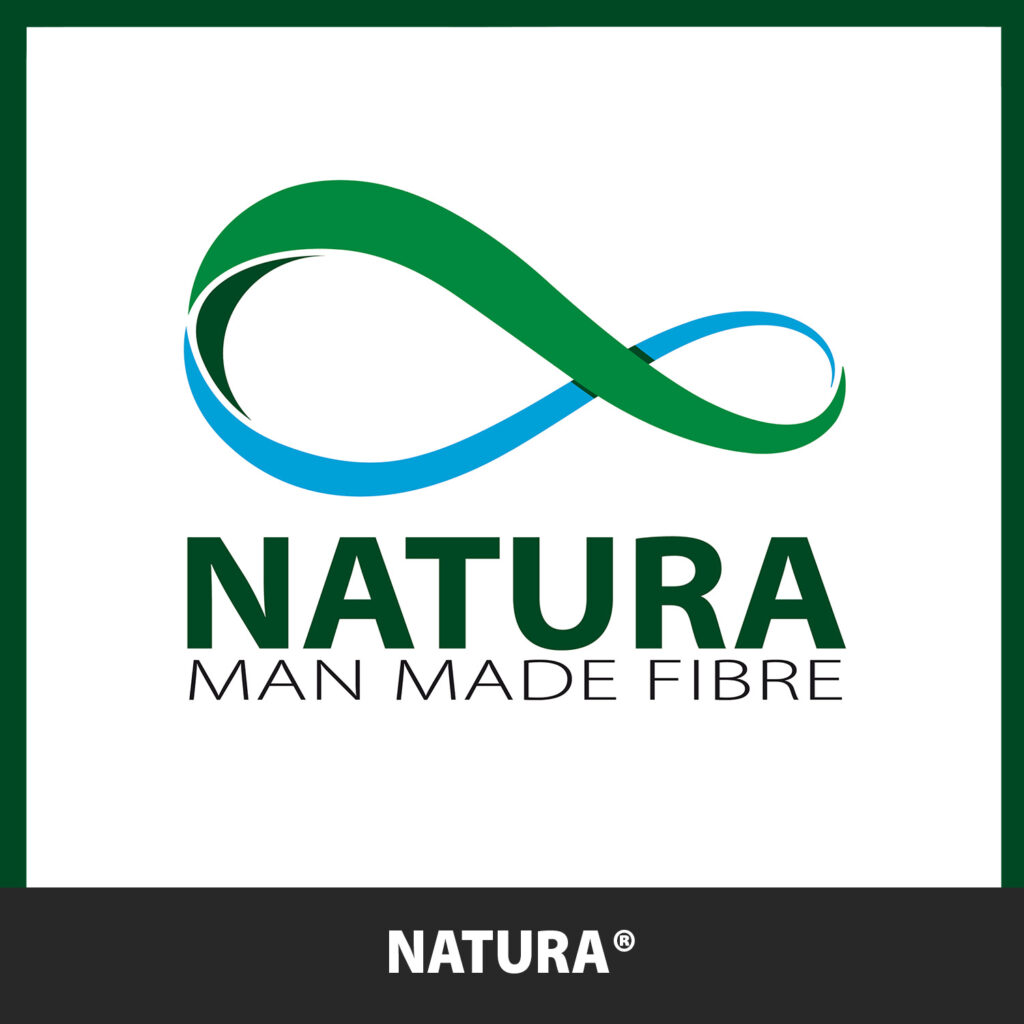 For more than 20 years, Natura® has established itself as a benchmark in the professional textile market. Natura®, is a unique and secret assembly composed of more than 300 filaments per yarn.
This material is often acclaimed for its comfort, it is also very frequently confused with excellent quality cotton. Its incredible softness allows us to affirm that Natura® is the closest material to natural fibers available on the market.
Like all of our materials, Natura® is Made in Europe. In addition to the notion of quality, it is about Social and Environmental Responsibility.
together let's clean the oceans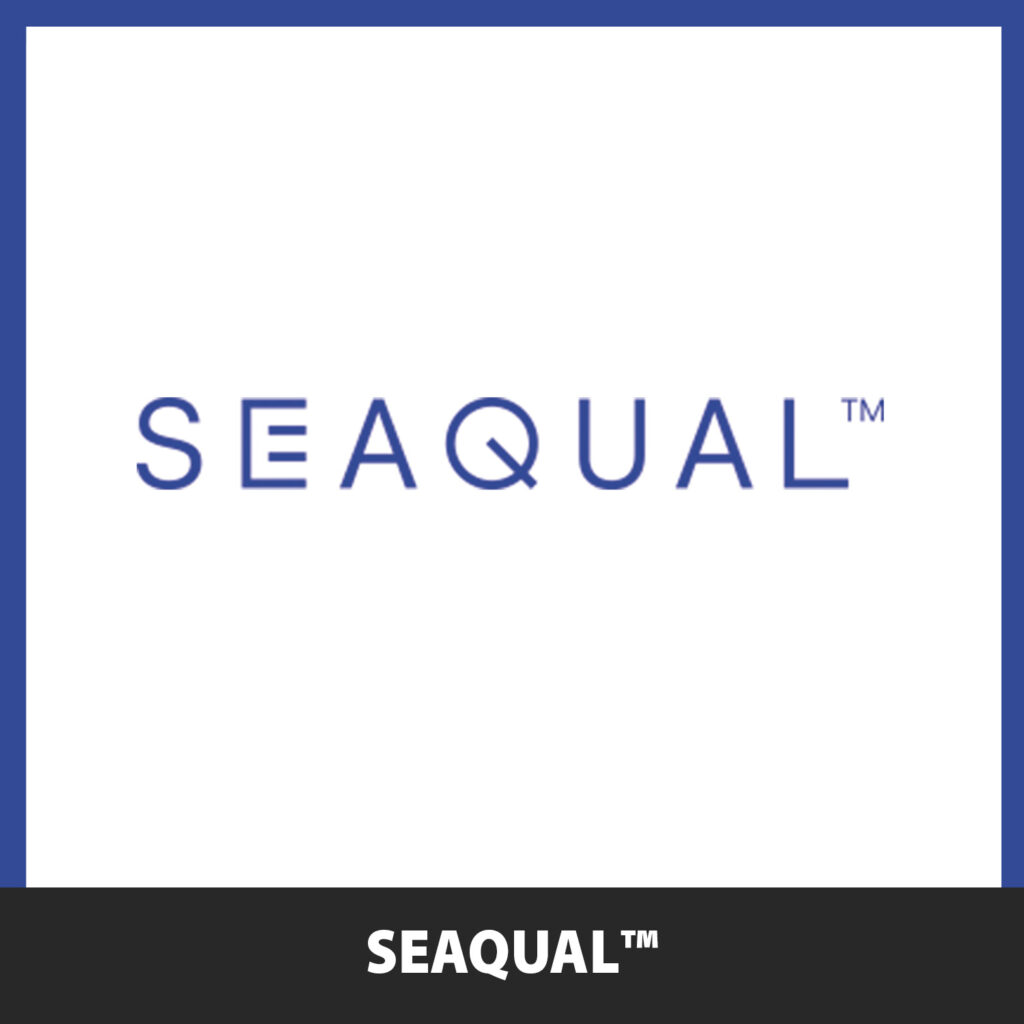 Seaqual™ is a 100% recycled marine yarn. Indeed it is made from plastic fished at sea.
Seaqual™ has been able to mobilise more than 1,500 fishermen who skim the Mediterranean sea, off the coast of Spain.
All the plastic brought up and collected by the fishermen is recycled. The leitmotif is as follows: "One kilo of yarn means 4 kilos of plastic waste torn from the sea".
On the technical side, Seaqual™ has the same physical properties as Natura
®
or 2Life
®
, and like 2Life
®
it is recycled and recyclable.
THE REFERENCE for INDUSTRIAl LAUNDERING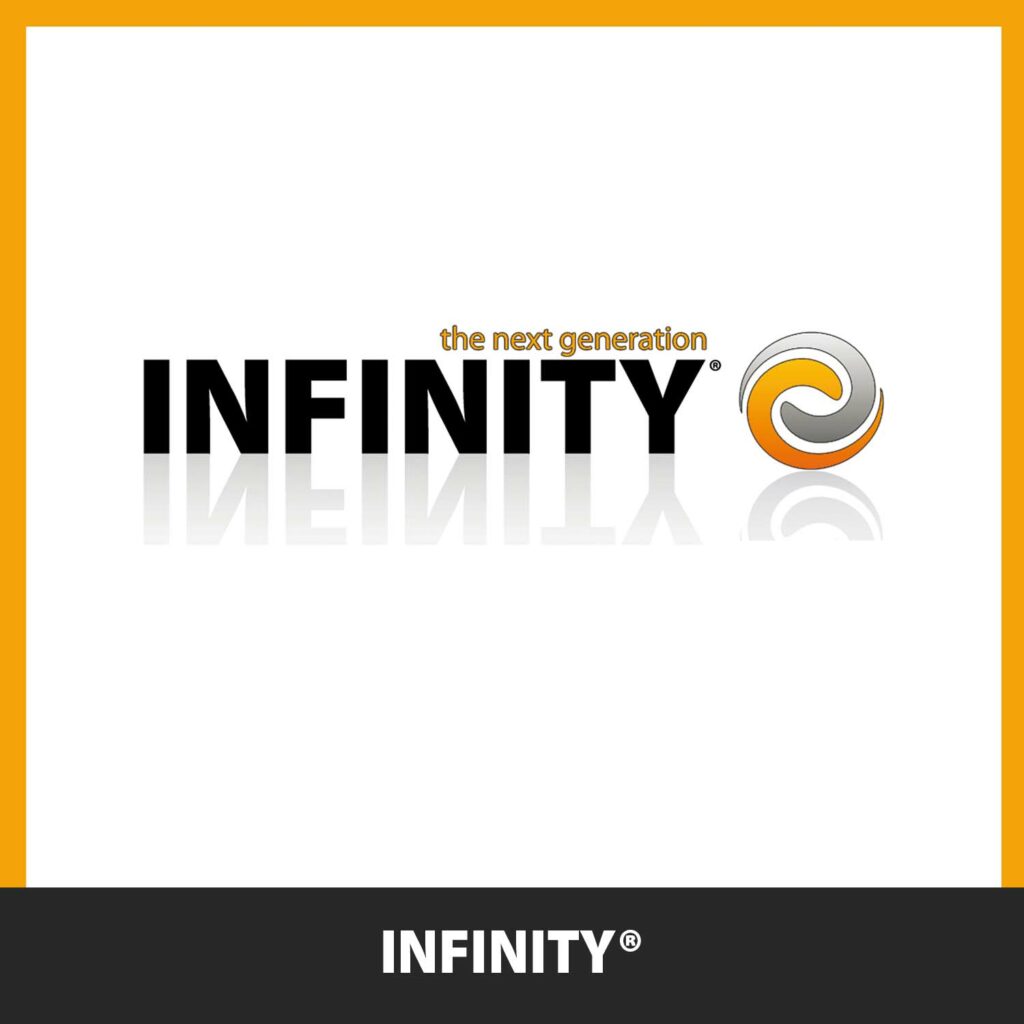 Recognised in the technical fiber market for professionals, the Infinity® yarn has been our first creation.
Bi-component, flexible and fluid, Infinity® makes garments ultra-comfortable thanks to its thermoregulation and moisture management capabilities, providing natural body ventilation.
Designed to be durable, Infinity® withstands hundreds of industrial washes. Without pilling or loss of color, Infinity maintains its "first day" appearance throughout the life of the garments.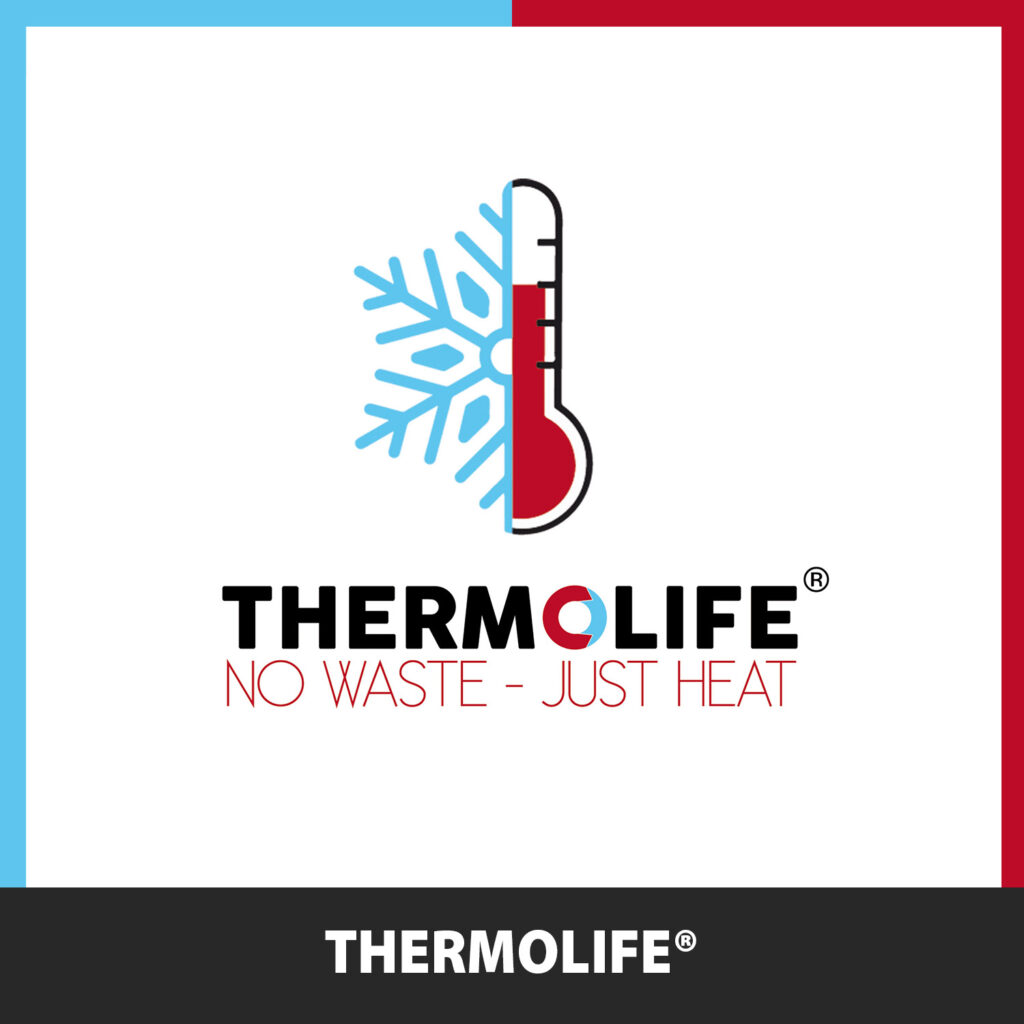 Made from our 2Life® yarn, without chemical additives, Thermolife® is a yarn that can heat its wearer up to 20°C – without the need for batteries!
YOU ARE THE ENERGY!
Infrared radiation is responsible for approximately 60% of heat loss in the human body. Thermolife® captures and reflects the infrared emitted by the wearer to heat it. The heat generated is proportional to the activity.

With a classic garment, the infrared escapes causing the cooling of the body
With a Thermolife® garment, the infrared is refracted and allows the heat produced by the body to be retained.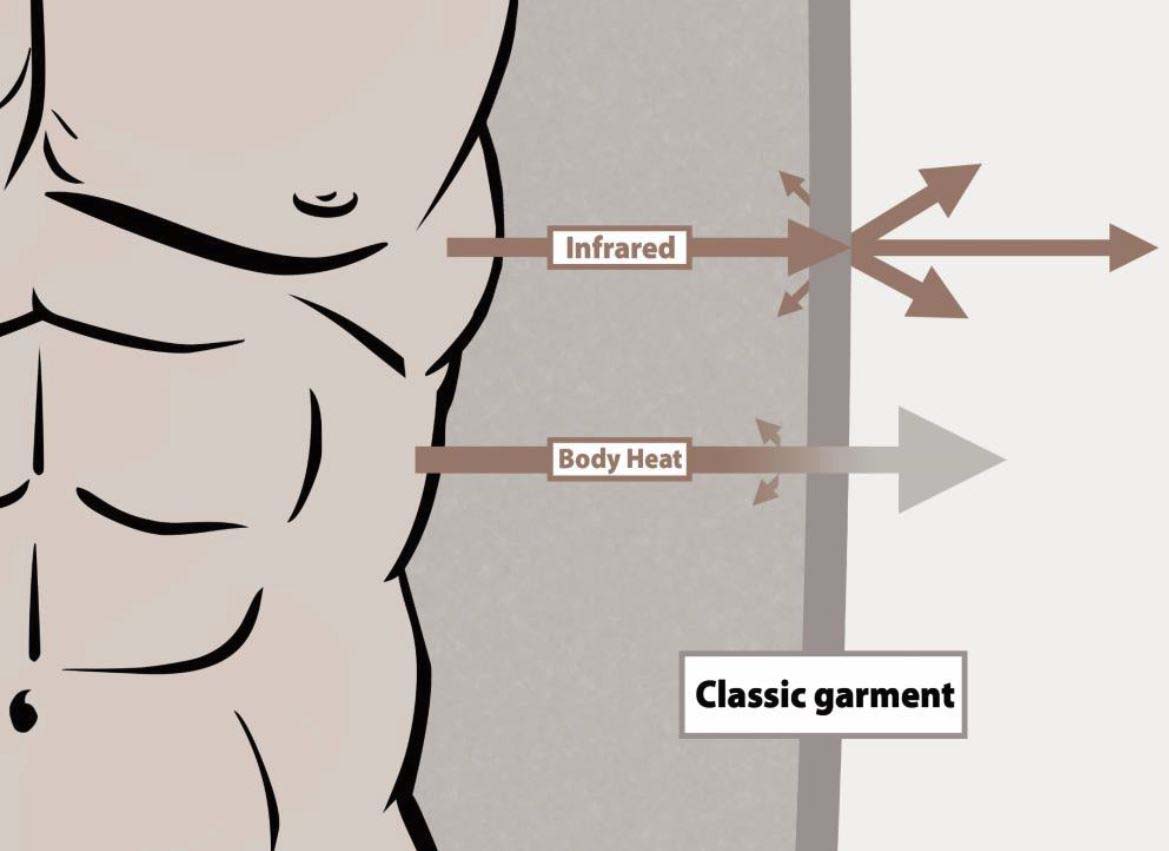 Avec un vêtement classique, les infrarouges s'échappent provoquant un refroidissement du corps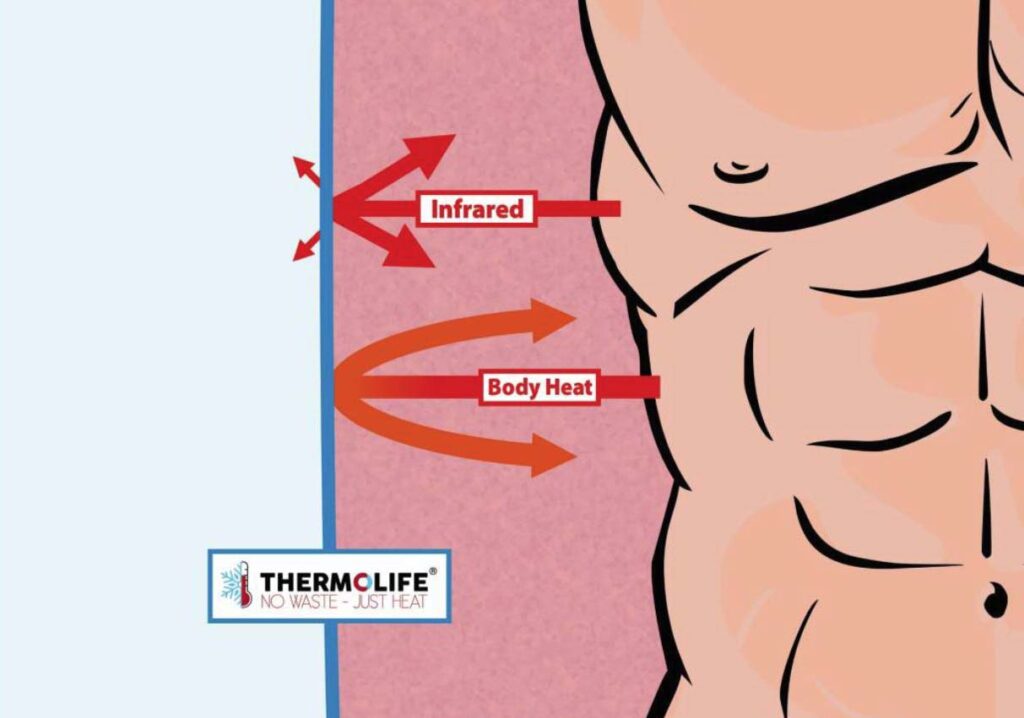 Avec un vêtement Thermolife®, les infrarouges sont réfractés et permettent de garder la chaleur produite par le corps.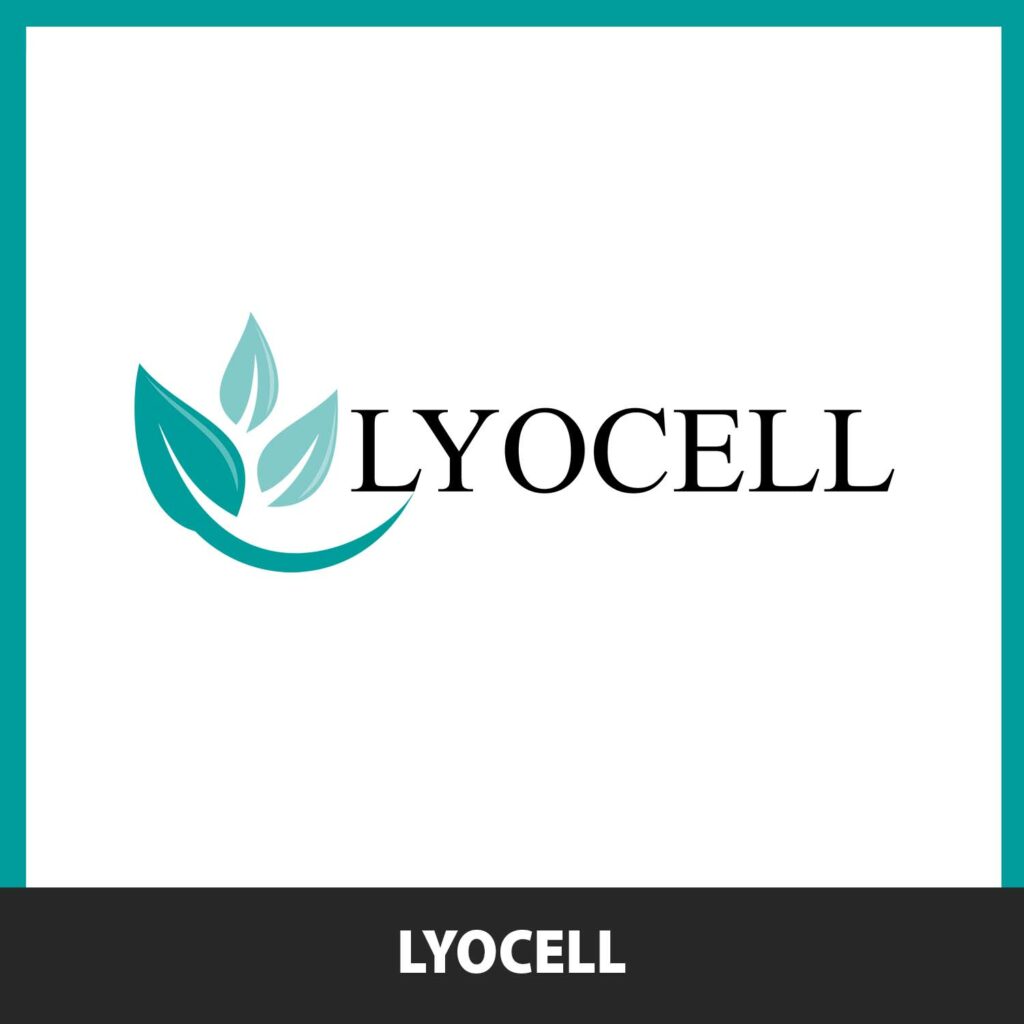 Made from wood pulp, Lyocell is a breathable and absorbent fiber. Lyocell absorbs 50% more moisture than cotton, allowing perfect management of perspiration.
A Lyocell fibre is pure, soft, natural and even suitable for sensitive skin. Its ultra-soft touch is similar to that of silk.
The production of Lyocell is an environmentally friendly closed-loop process. The wood needed for this production comes from FSC-certified forests that do not require any artificial watering or genetic manipulation.
THE PRODUCTION OF Lyocell IN 5 STEPS

Protect yourself from flames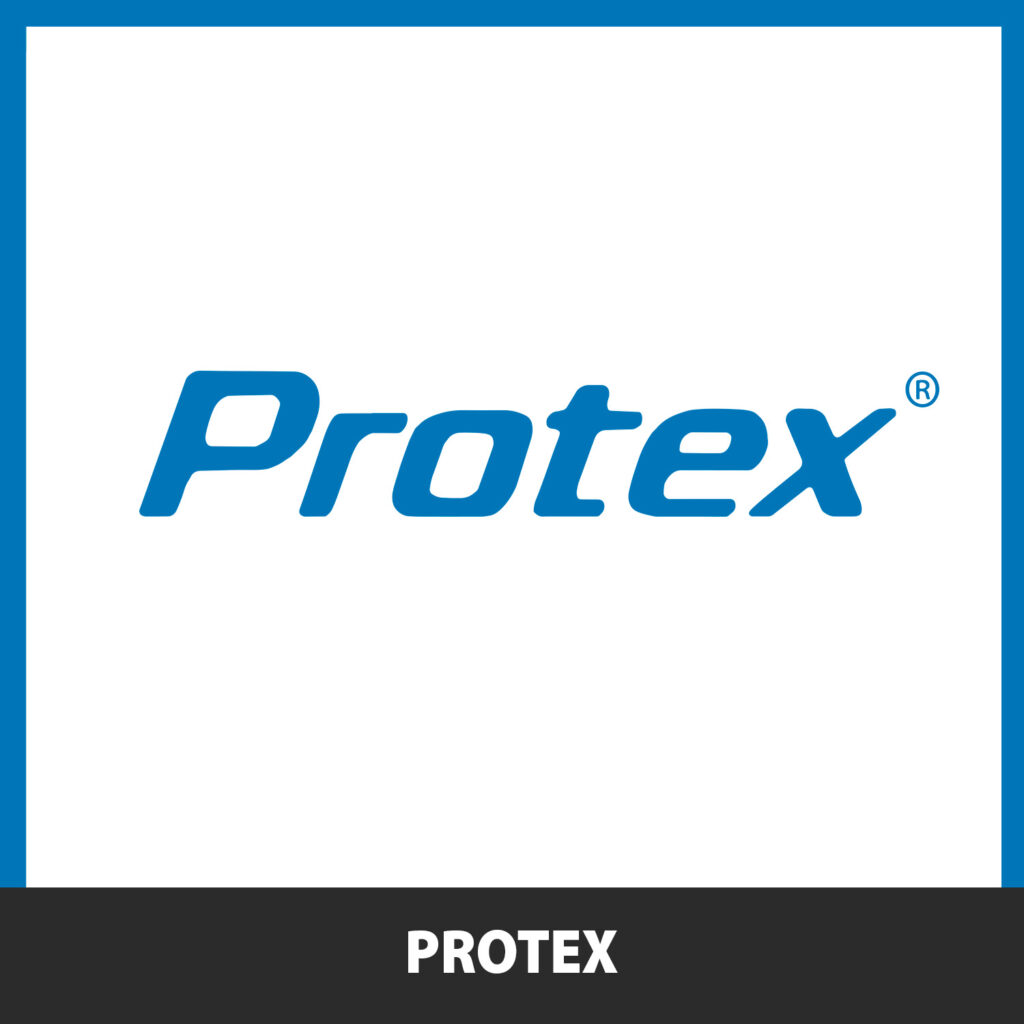 Protex® is a premium modacrylic fiber with inherent fire and heat resistant properties.
The properties of Protex® are permanent and are not affected by use or industrial washing.
Mixed with other fibres, Protex® is the ideal solution for making economical, durable and safe P.P.E.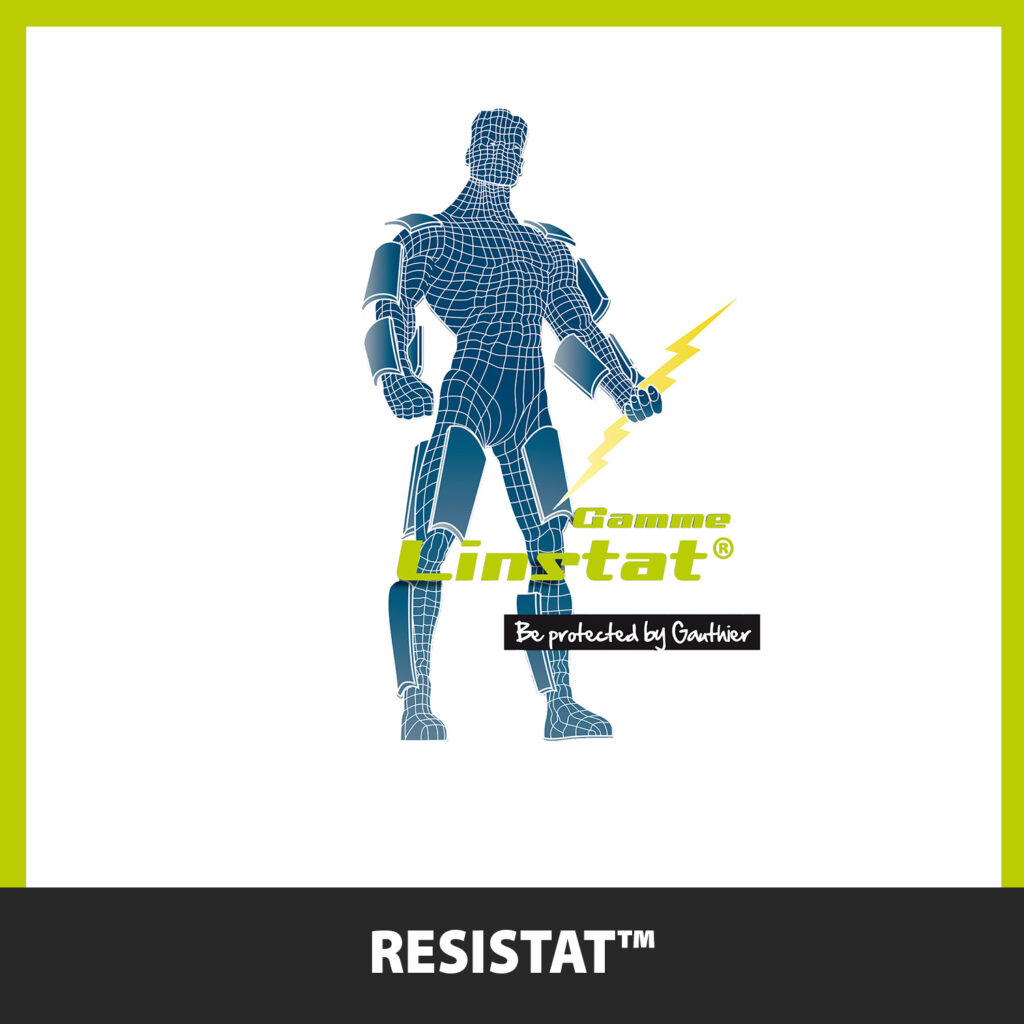 Resistat™ has quickly become the European standard for Electrostatic Discharge (ESD) protection.
Resistat™ is highly recommended when it comes to working with electronic components. This technology prevents materials from being damaged by any electrostatic discharge that may be triggered by the wearer.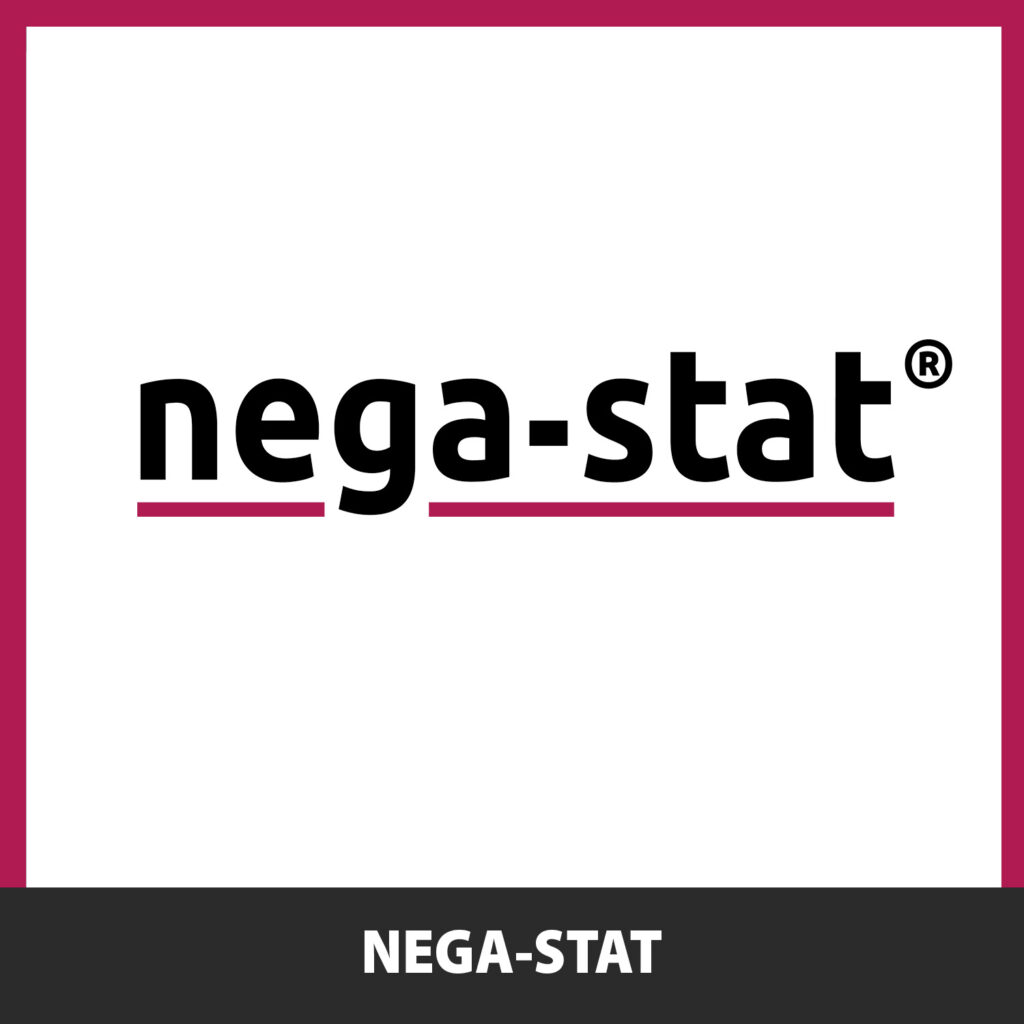 Nega-stat® spells the end of handcuffs: no more need to be grounded or to walk on an antistatic mat when working, it's your clothes that watch over you.
Nega-stat® distributes the surface charges on the base material by induction and conductionn, then neutralises them by air ionisation, this is the Corona effect.
Nega-stat is so effective that European standards, extremely demanding when it comes to the life of the wearer, had to adapt to its impressive results.
THE protection MADE invisible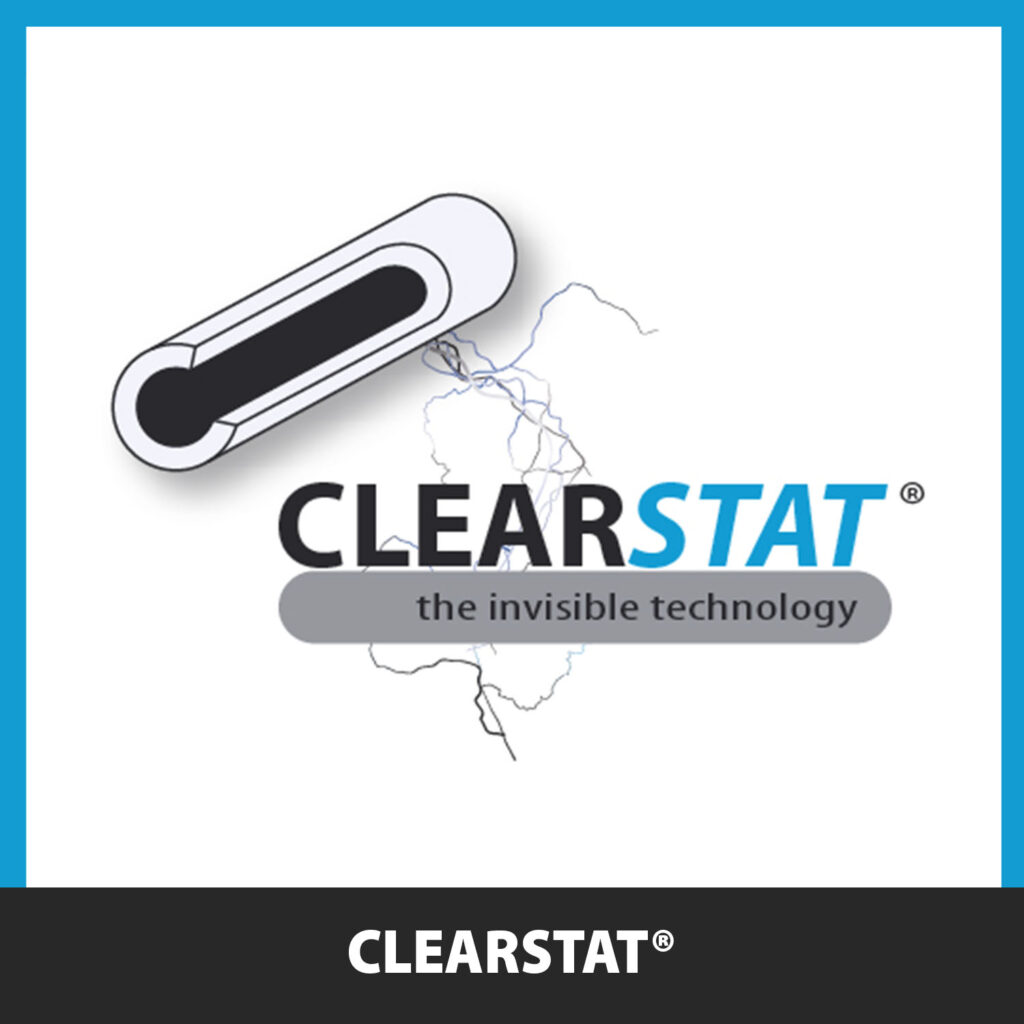 Clearstat® is the invisible version of Nega-stat® . The operation is identical, the only difference is optical.
If you want to keep the impeccable protection of Nega-stat® while adding an aesthetic side to your clothes, choose Clearstat®.